Due to over whelming response and also time factor, we have to stop taking order for all solar eclipse related items, such as eclipse glasses, solar filter sheet or solar filter (telescope/binoculars).
Although we send out items via courier service, we cannot guarantee that the item can reach you in time due to weekend and also Christmas holidays.
HOWEVER, you can still order but we can't be liable for delay during shipping.
For those viewing the solar eclipse from Tg Piai or Kukup, Johor, you can order now and we will deliver to you there on 25th Dec, 2019.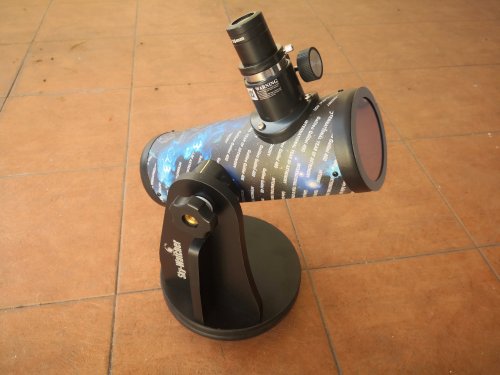 We still have limited unit of solar eclipse items available, such as this lovely dob 76 scope that comes with solar filter.
Priced at only RM270, including solar filter.