Interested in this product?
Send Request for Quotation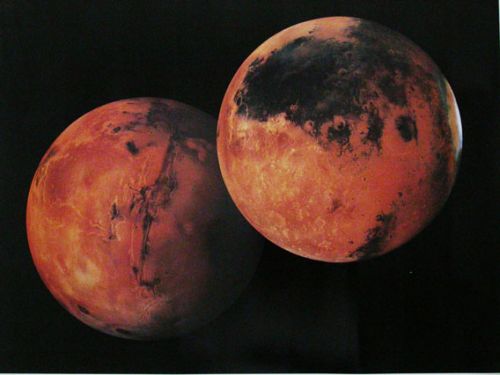 RM65
(IN STOCK)
This montage of this most Earth-like of all the planets, Mars, shows its polar Ice caps and rocky terrain. It shows portions of the Valles Marineris Hemisphere and the Schiaparelli Hemisphere. Image details are shown down to 600 meters in size.
Poster size is 22" x 29"
Copyright © 2008 Perseid Sdn Bhd.By Trilobyte