Interested in this product?
Send Request for Quotation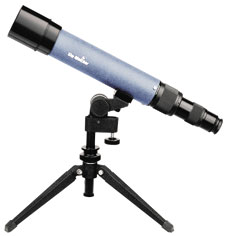 No more stock!
We have replaced this model with our binger 12-36x50mm spotting scope
----------
(FREE SHIPPING VIA COURIER SERVICE WORTH RM30)
The affordable Sky-Watcher ST2060 zoom spotting scope is your ideal companion for terrestrial viewing. And it is great for looking at craters on the Moon too.
It will give you magnification from 20-60x by just turning the eyepiece. Very easily to setup and use anytime.
The model features a fully coated optical system. A convenient lightweight table-top tripod is included as standard, but can be mounted on a photographic tripod via a standard tripod bush if required.
* Take note that the latest arrival is branded as Tasco and the tube is grey in colour. Everything else remain the same