Interested in this product?
Send Request for Quotation
NEW STOCK JUST ARRIVED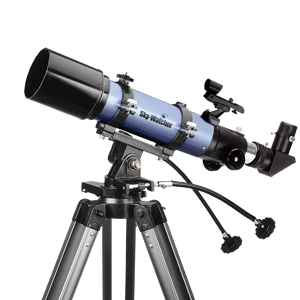 NEW LOW PRICE RM695!!
New stock comes with very nice metallic black tube.
SK705AZ3
Great buy to show your friends and family the craters of the Moon and the ring of Saturn.
This scope offers 70mm in aperture and comes with improve AZ3 mount. This mount has slow motion controls on two axis, making the task of tracking an object easier.
Very light and highly portable. Easily detached and assembly for transportation.
It comes with standard accessories; finderscope, two 1.25" eyepieces and diagonal.
* FREE SHIPPING!
Item will be shipped usually within 24 hours upon receipt of payment.