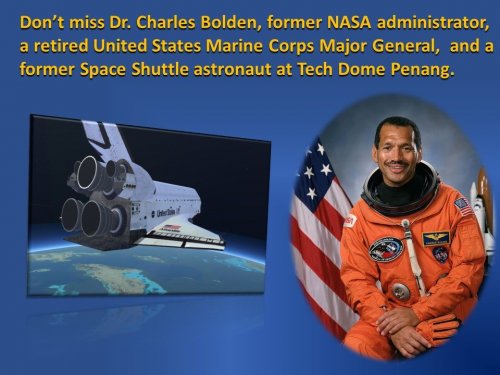 Tech Dome Penang shall be hosting Dr. Charles Bolden, a former NASA administrator, astronaut and US Marine Corp Major General. He shall give a talk on his experiences as an astronaut.
Venue : Tech Dome Penang
Date : Friday, 14th June 2019
Time : 2:30 pm
If you are interested, please register at this link :
https://docs.google.com/forms/d/e/1FAIpQLSd-dAuV1wO2xSi0LY1YAXQzHlNXq296WdyXhuFJ-14M3iQC9w/viewform
There are only seats for the first 150 registrants.
For further details, please call 04-262-6663