Interested in this product?
Send Request for Quotation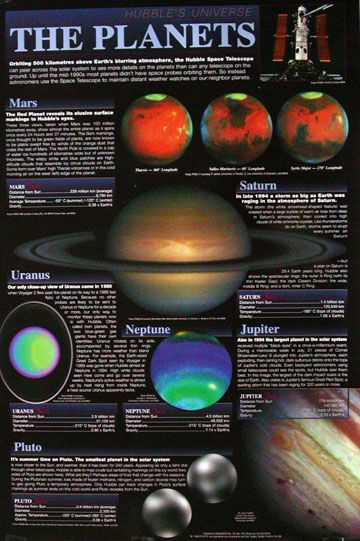 RM120
(OUT OF STOCK)
This educational poster highlights the pro-found beauty of each planet in our Solar System while describing their characteristics and molecular makeup. The Hubble Telescope shows us subtle details which teach us more about these neighboring worlds.

Poster size is 24"x36"
Copyright © 2008 Perseid Sdn Bhd.By Trilobyte