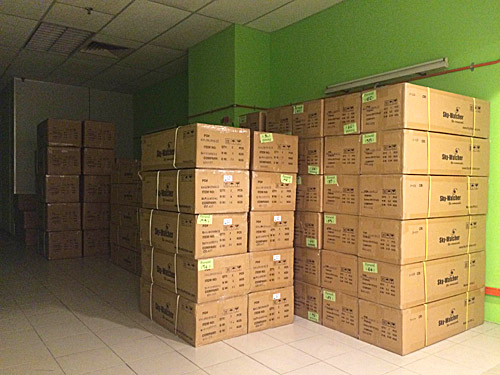 We have just received our long awaited shipment.
In total, we received close to 100 unit of telescopes and over 200 unit of binoculars.
Here's the list of telescopes that we have in stock right now.
TELESCOPES (price starting from RM350!)
BK707AZ2 - 70mm refractor on AZ2 mount
BK909EQ2 - 90mm refractor on EQ2 mount
BK1201EQ5 - 120mm refractor on EQ5 mount
BKP15075EQ3 - 150mm reflecting telescope on EQ3 mount
BKP1145EQ1 - 114mm reflecting telescope on EQ1 mount
Heritage 76 - 76mm reflecting telescope on dob mount (beautiful design - new arrivals)
80mm ED refractor OTA
120mm ED refractore OTA
HEQ5 mount
BK1025AZGT - 102mm refractor on AZ-GT mount
BINOCULARS (price starting from RM170)

7x50mm (both economical and premium model), 10x50mm (both economical and premium model)
15x70mm giant binoculars
Premium Giant Binoculars 20x80mm and 25x100mm
12-36x 50 spotting scope
WE WILL OFFER GREAT DISCOUNT FROM USUAL PRICE. HELP US GET RID OF THIS NEW SHIPMENT.!!!
For fast response, call 012-4232111/ 012-4317980 or email us at [email protected]