Interested in this product?
Send Request for Quotation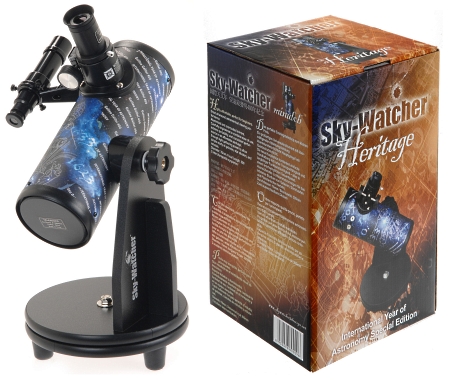 This is a highly afforadable, perfect telescope for beginners. Very easy to setup and use. Highly portable too.
Not only that. It has enough light gathering to see some galaxies, star clusters, nebulae, comet and much more. Not to mention, craters on the Moon too.
Comes complete with 2 eyepieces for low to medium power. Additional eyepieces may be purchase separately for higher power capability.
Specification
Mirror Diameter : 76mm
Focal Length : 300mm
10mm and 25mm 1.25" eyepiece
5x24mm finder scope
PRICE: RM220
You can't get any cheaper than this for real optical grade telescope
Did we mention, shipping is free within Peninsular Malaysia!!!